Meal replacement powder, probiotics, etc., have become a few of the highly demanded supplements in recent years. Their production and packaging are usually done by vertical form, fill and seal machines, along with a (brass type) hot stamp coder that causes issues like bad print quality, typographical errors, punctured packaging, long warm-up time, etc.
Do you know replacing the hot stamp coder with a digital hot stamp coder can solve all these issues? Marsh 241D digital coder allows you to enjoy the benefits of a digital hot stamp coder at the price of a hot stamp coder! Let's watch a video of our customer's Marsh 241D printing on-site:
JiangSu Biotechnology Co., Ltd. specialises in producing meal replacement powder, probiotics, etc. The company is very satisfied with the performance of the Marsh 241D coder and commented, "Good print quality, simple operation, and durable ribbon."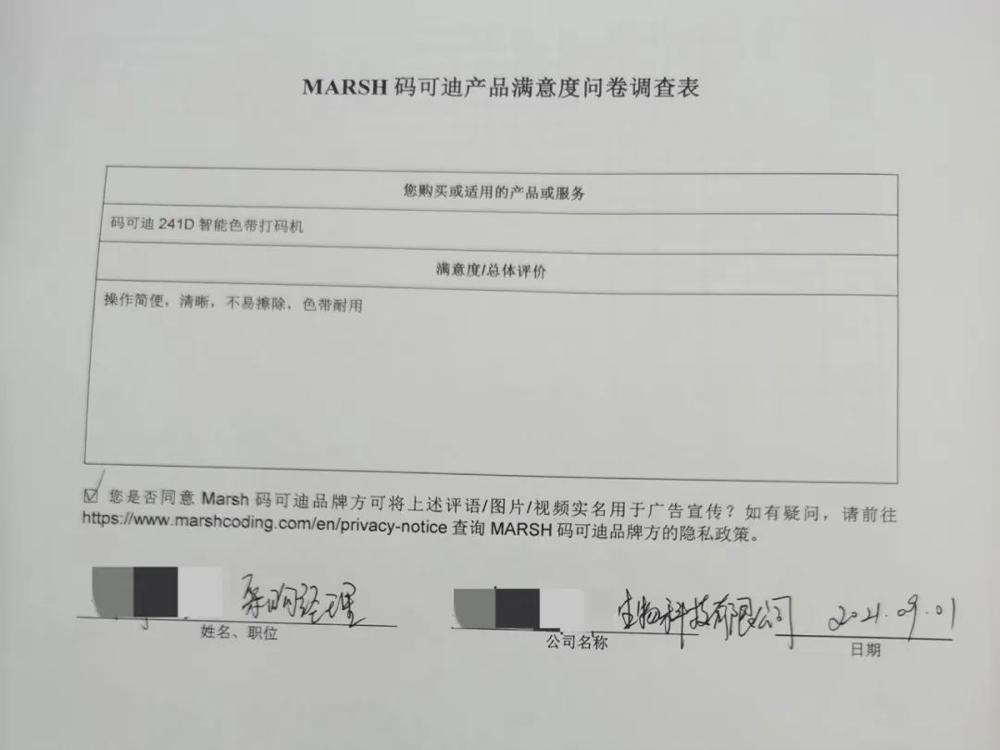 A photo of the print on the meal replacement powder packaging:
The solution that reduces cost and minimises hassle –  If your company also produces supplements, Marsh will be your best choice in saving cost and time. To learn more about the Marsh 241D coder, please click on 'Products' -> 'Marsh 241D Digital Hot Stamp Coder' on the top bar menu.